a neighborhood-rooted
intentional community
in the jesus tradition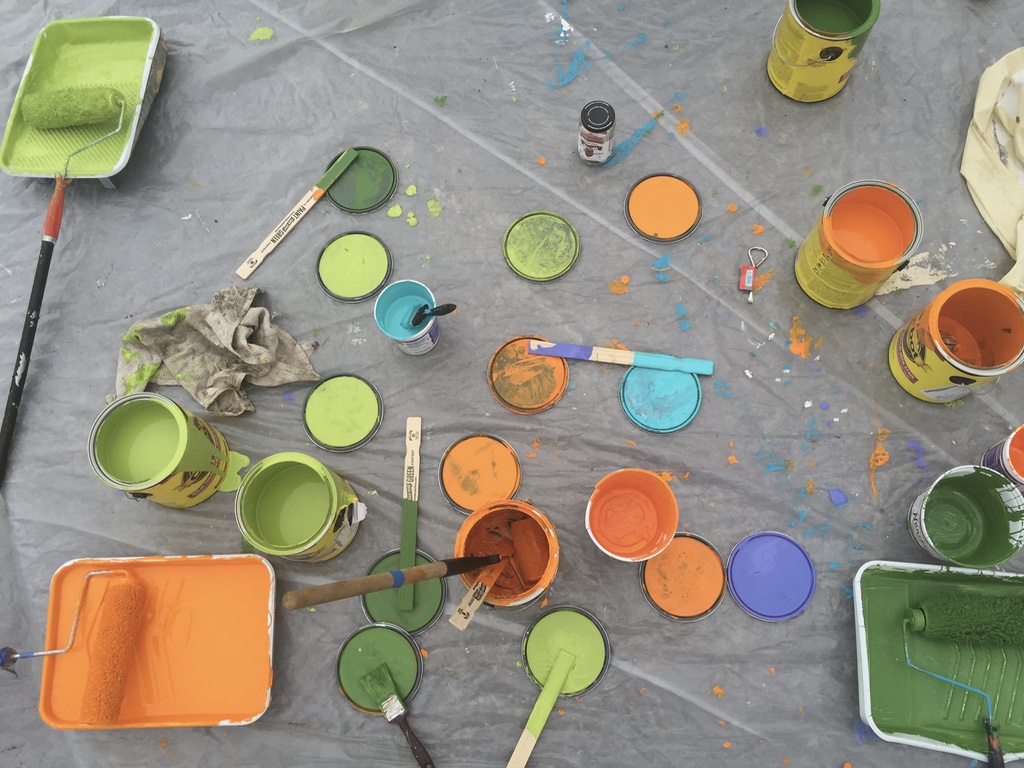 who we are
Springwater a multigenerational community of around twenty adults, and a dozen kids all living in covenant together within a five minute walk of each other in the Glenwood Park portion of Portland's eclectic Lents neighborhood.
We give honor and allegiance to Jesus Christ in our life together, our work in our neighborhood, and in a sacred gathering every Sunday evening.
Want to meet up? Get in touch.
jesus, community, reconciliation
what centers us
Our identity together orients us around three "centers" and dares us to live it out in our parish of southwest Lents. Those three centers are:
Jesus is the center of our faith: we are persuaded that Jesus Christ of Nazareth is the perfect revealing of what the Creator's heart is like. So whenever we sort out the fancier fringes of understanding the unfolding story of the sacred texts called the Bible, we keep Jesus front and center. We guard space for diversity of conviction around other matters, striving singularly to give Jesus the final word. Similarly, we are persuaded that when Jesus rose from the dead, he made possible a new way to be human together. His teachings and life are the tuning fork for playing that life out together.
Community is the center of our life: We improvise our way into that new way to be human together. We're not meant to have to sort it out on our own. So, we live as beings pledged toward that end with one another. We find our healing and full humanity in growing in love, mercy, and justice together.
Reconciliation is the center of our work: We have a hunch that everything we do in the Jesus way to be fully human together can enact the ancient word reconciliation, a nurturing of relationships toward wholeness and communion. That includes how we relate to the Creator, how we relate to one another, our inner selves, our neighbors, and the land itself. Living into relationships with each that signpost wholeness and communion is what the Jesus way of sharing life is all about.
These centers are like the wells of our faith, sources of life meant to draw us together rather than boundary markers meant to divide us.
Living into a Jesus-grounded, community-supported life of reconciliation takes place in our neighborhood first and foremost. There, we're around ten households that live within five minutes of each other. Some of us co-house, others live as nuclear families. Some of us work in the neighborhood, others commute elsewhere. Some of us garden, others volunteer a lot. Faithfulness to living into these three centers in this particular place takes many forms — a diversity of expression that we strive toward gratitude for.